Featured Event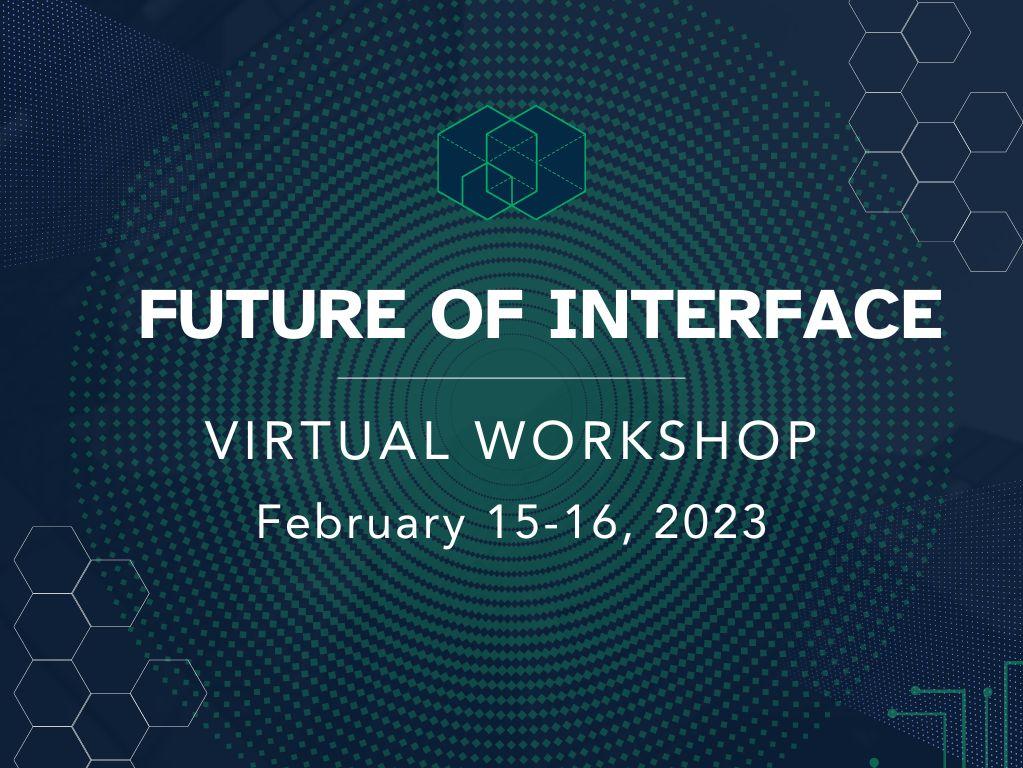 The University of Maryland Trace R&D Center hosted the Future of Interface Workshop
Experts imagined and explored an accessible digital future
during this two-day free virtual conference held February 15–16, 2023
The Trace Research and Development Center at the College of Information Studies, University of Maryland, held the Future of Interface Workshop, a two-day virtual event on February 15–16, 2023.  The event was co-chaired by Internet pioneer Vint Cerf and Trace founder Gregg Vanderheiden.
This workshop brought together the best technologists, thinkers, and leaders to explore what human-computer interfaces might look like in 20 years and how to make them accessible for all.
The workshop's lineup of speakers included experts from academia (MIT, CMU, Universities of Maryland, Colorado, Washington, Gallaudet, and more) and industry (Google, Meta, Microsoft, many more) as well as accessibility pioneers, who addressed existing challenges, foster collaboration, and kicked off work on a long-term research and development (R&D) agenda for this area. The virtual workshop was free and included students, academics, engineers, developers, computer scientists, consumers, futurists, funders, and more -- over 1500 registrants interested in the future of technology, disability, and accessibility. 
All presentations and more, including an exploratorium of interfaces and past and current vision of the future can be found on the Future of Interface website.
---
Featured News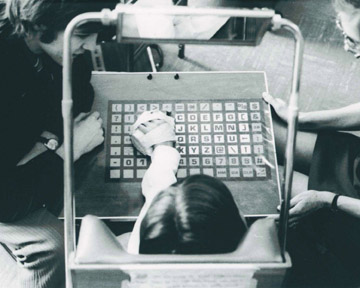 New History of the Trace Center Released: Technology and Disability: 50 Years of Trace R&D Center Contributions and Lessons Learned
The new book from Springer recounts Trace's 50-year history, its enduring contributions to the field, and the lessons learned along the way. According to reviewers, Trace is "a tour de force," "a catalyst for a global movement" and "an indispensable engine propelling accessibility forward for people with disabilities."
---
Dr. Vanderheiden, professor in the College of Information Studies at the University of Maryland, recounts Trace's origin story at the beginning of the new book Technology and Disability: 50 Years of Trace R&D Center Contributions and Lessons Learned (Springer, 2023). (Available in print or ebook format from Springer or for Kindle on Amazon.) The book is co-authored by the Trace Center's current core faculty since its 2016 move to the University of Maryland College of Information Studies: Trace's new director, Professor Jonathan Lazar, Assistant Professor Hernisa Kacorri, Assistant Professor Amanda Lazar (no relation to Jonathan), Assistant Research Scientist J. Bern Jordan, and Professor Gregg Vanderheiden, the Trace Center Director Emeritus. The book is a chronological journey through the Center's remarkable achievements, peppered with compelling anecdotes and lessons learned from a half-century of pioneering work at the intersection of technology and disability.