Featured Study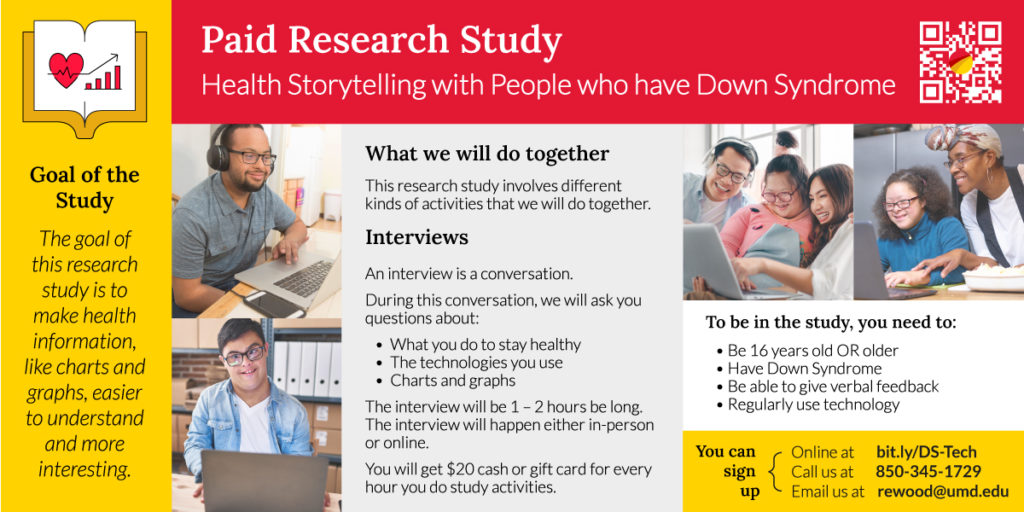 Paid Research Study: Health Storytelling with People who have Down syndrome
The goal of this research study is to make health information, like charts and graphs, easier to understand and more interesting for people with Down syndrome.
To be in the study, you must: have Down syndrome, be 16 years old or older, be able to give verbal feedback, and regularly use technology.
Participants will be paid $20 per hour (cash or gift card). Interview will be remote or in-person.
You can sign up:
· Online at bit.ly/DS-Tech
· Call us at 850-345-1729
·      Email us at rewood@umd.edu
Featured Project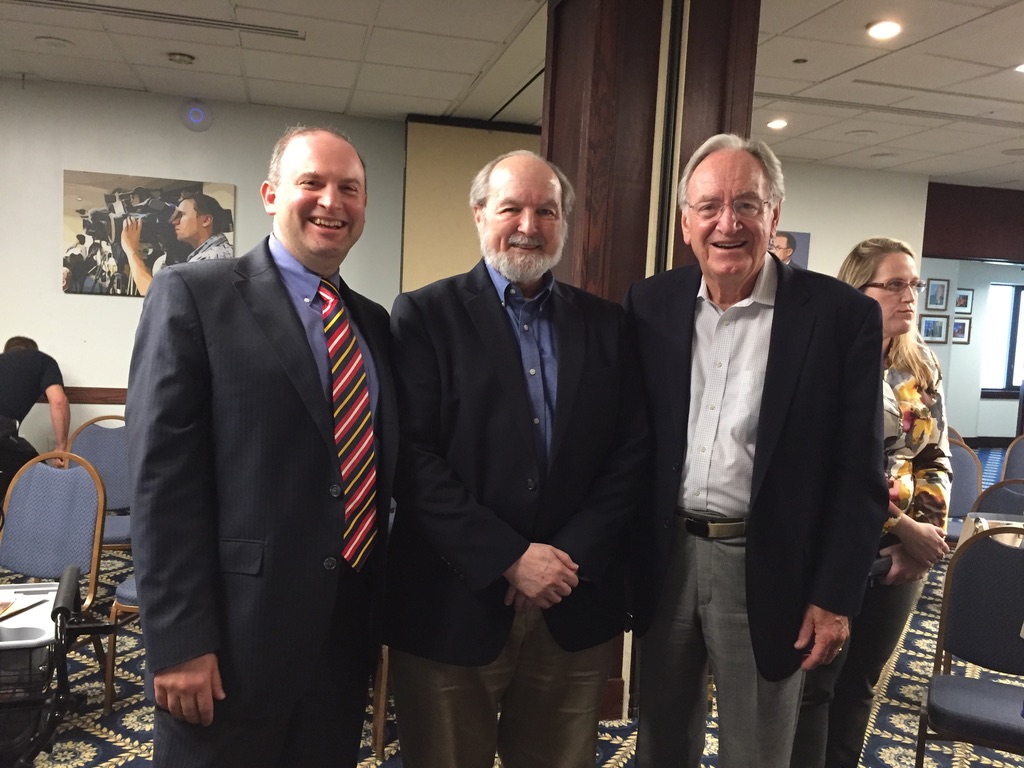 Policy and New Legal Frameworks for Accessibility
The Trace Center has devoted considerable effort over the years to help ensure that policymakers have the best information to develop policy that allows for maximum accessibility that is also commercially practical—and works across disabilities and for mass market users.
This work is partially funded by Inclusive Information and Communications Technology RERC (90REGE0008) from the National Institute on Disability, Independent Living, and Rehabilitation Research (NIDILRR), Administration for Community Living (ACL), Department of Health and Human Services (HHS). Learn more about the work of the Inclusive ICT RERC.