Featured Study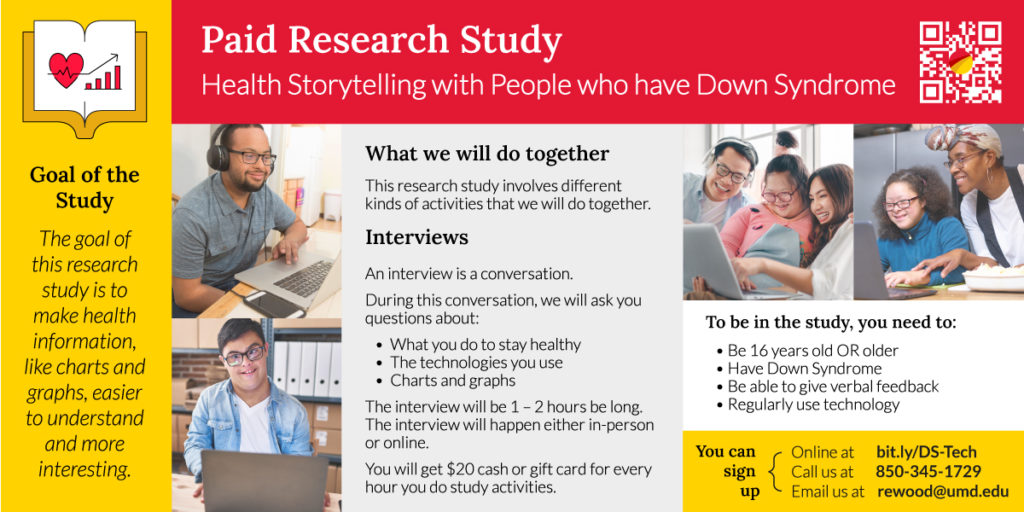 Paid Research Study: Health Storytelling with People who have Down syndrome
The goal of this research study is to make health information, like charts and graphs, easier to understand and more interesting for people with Down syndrome.
To be in the study, you must: have Down syndrome, be 16 years old or older, be able to give verbal feedback, and regularly use technology.
Participants will be paid $20 per hour (cash or gift card). Interview will be remote or in-person.
You can sign up:
· Online at bit.ly/DS-Tech
· Call us at 850-345-1729
·      Email us at rewood@umd.edu
Featured News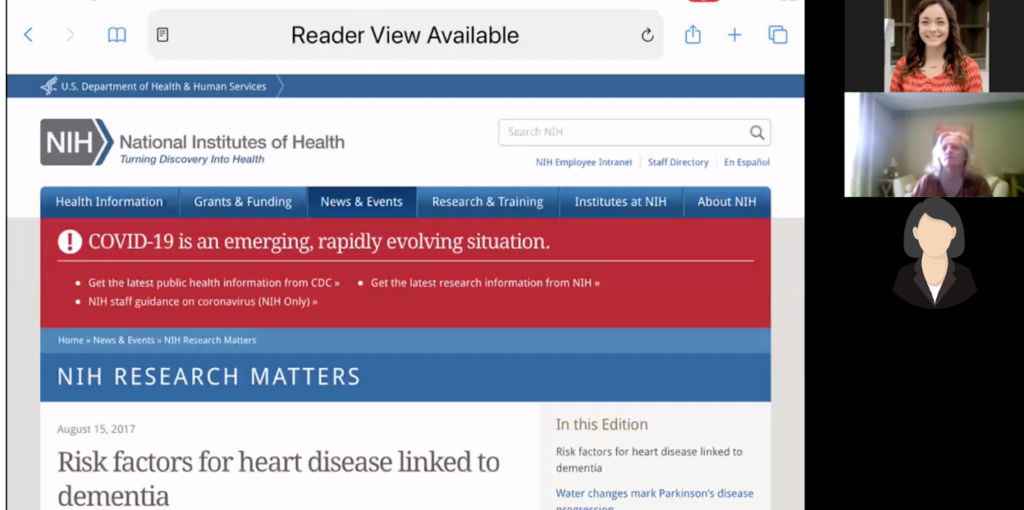 How People with Dementia Access Health Information: Research Identifies Barriers, Strategies, and the Potential for New Technologies
Dr. Amanda Lazar and her team presented recent research at the 2022 ACM CHI Conference on Human Factors in Computing Systems examining the barriers faced by people with dementia to accessing relevant, accurate health information, as well as the potential for AI-driven tools to support different types of memory. The inclusion of people with dementia at every stage of the research process is a key component highlighted by their work.
Even before the pandemic had us googling every possible symptom as a potential sign of a covid infection, the Internet was well established as an important source for accessing health information. Unsurprisingly, the ease of access to accurate and relevant online health information varies significantly among different populations of users. People experiencing dementia are one such user group who face particular barriers, and they are the focus of research by Dr. Emma Dixon (recent iSchool PhD graduate) and Dr. Amanda Lazar, assistant professor at the UMD iSchool and core faculty at the Trace R&D Center. According to the World Health Organization (WHO), around 55 million people worldwide are living with dementia, a number expected to double almost every 20 years, making this research even more critically important...