People
Principal Investigators | Affiliate Faculty | Graduate Students | Staff
Principal Investigators
---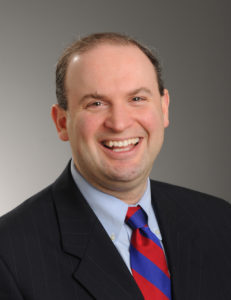 Dr. Jonathan Lazar is the Director of the Trace R&D Center and a professor in the College of Information Studies (iSchool) at the University of Maryland. Dr. Lazar joined the iSchool in 2019, after 19 years as a professor of computer and information sciences at Towson University, where he served as director of the information systems program for 14 years. Dr. Lazar has authored or edited 14 books, including Research Methods in Human-Computer Interaction (2nd edition, co-authored with Heidi Feng and Harry Hochheiser), Ensuring Digital Accessibility Through Process and Policy (co-authored with Dan Goldstein and Anne Taylor), Disability, Human Rights, and Information Technology (co-edited with Michael Stein), Universal Usability: Designing Computer Interfaces for Diverse User Populations, and Web Usability: A User-Centered Design Approach. He has published over 140 refereed articles in journals, conference proceedings, and edited books, and has been granted two US patents for his work on accessible web-based security features for blind users. He frequently serves as an adviser to government agencies and regularly provides testimony at federal and state levels, and multiple US federal regulations cite his research publications. He has been on the executive Board of the Friends of the Maryland Library for the Blind and Physically Handicapped since 2009, was co-chair of Cambridge University Workshop on Universal Access and Assistive Technology from 2012-2020, was SIGCHI adjunct chair of public policy from 2010-2015, and is the general chair for the ACM Conference on Accessible Computing (ASSETS) 2021 conference. Dr. Lazar is core faculty in the Human-Computer Interaction Lab. Dr. Jonathan Lazar homepage
---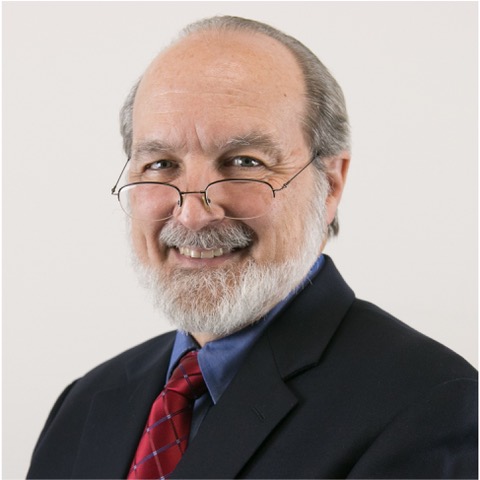 Dr. Gregg Vanderheiden is the founder of the Trace R&D Center and served as its director for 50 years until stepping down in October 2021. He is a professor in the College of Information Studies at the University of Maryland. He has been active in the field of technology and disability for 50 years and was a pioneer in the field of Augmentative Communication (a term originating from his writings), assistive technology and computer access. Access features developed by Dr. Vanderheiden and the Trace Center team can be found in every computer and mobile device internationally (Windows, MacOS, Linux, iOS and Android). Dr Vanderheiden was selected as part of the team designing the first digital talking book machines for the Library of Congress talking book service – and carried out extensive exploration and testing of approaches in senior living facilities. Dr. Vanderheiden is a past President and Fellow of RESNA, a Founding Fellow of the American Institute of Medical and Biological Engineering (AIMBE) and Fellow in the Human Factors and Ergonomics society. He has been a long-time leader in the area of web accessibility, creating the first set of Web Accessibility guidelines in 1995 and serving as co-editor and co-chairing the WCAG Working Group from its inception through 2013. At the 6th World Wide Web Conference, he was the third annual recipient of the Yuri Rubinsky Memorial World Wide Web Award, following Vint Cerf and Doug Engelbart. Dr. Gregg Vanderheiden homepage.
---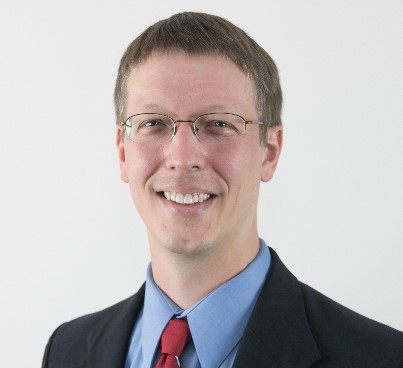 Dr. J. Bern Jordan is an assistant research scientist in the College of Information Studies (iSchool) at the University of Maryland. Dr. Jordan has worked in the field of accessibility and universal design for nearly 20 years. His work with Trace R&D Center has included the development of techniques for cross-disability access to public ICT, development of cross-disability user experiences, analysis and contributions to accessibility standards and regulations, the development of hands-on accessibility training workshops, and research into automatically generating personal, one-size-fits-one interfaces and adapting devices to meet user needs and preferences. His research interests are in the areas of accessibility, human-computer interaction, and user-centered design. Dr. Jordan has been awarded 10 patents relating to disability access. As part of technology transfer and support, he has worked with over a dozen companies and other organizations on improving the accessibility of public kiosks and other ICT products. Dr. J. Bern Jordan homepage.
---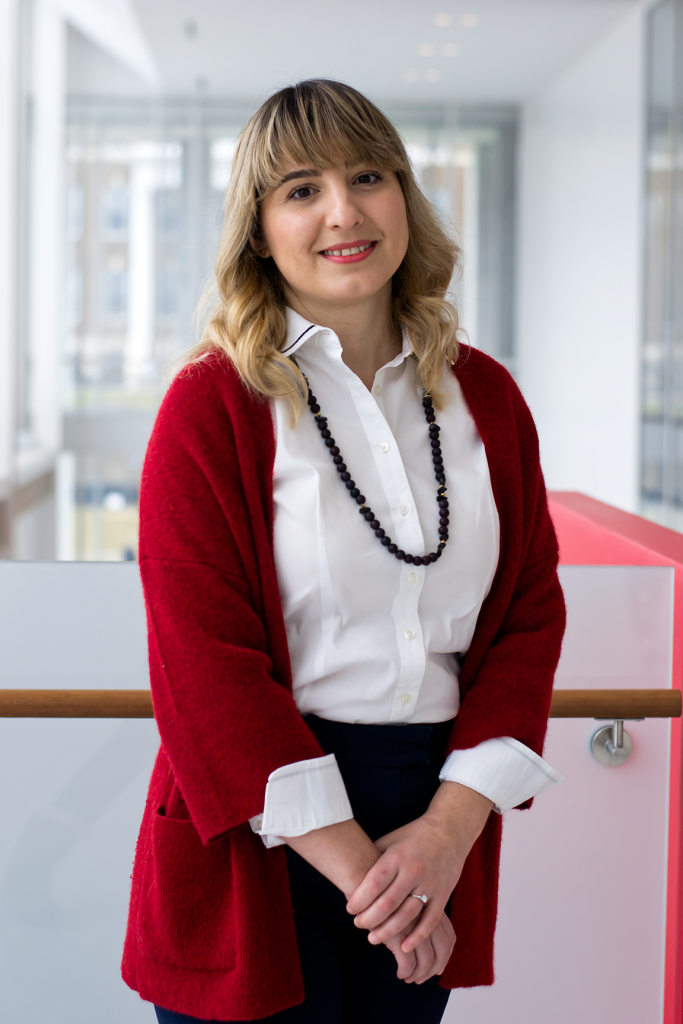 Dr. Hernisa Kacorri is an Assistant Professor in the College of Information Studies. She holds an affiliate appointment in the Computer Science and the Human-Computer Interaction Lab at the University of Maryland, College Park and serves as a core faculty at the Trace R&D Center. She received her Ph.D. in Computer Science in 2016 from The Graduate Center at City University of New York, and has conducted research at the University of Athens, IBM Research-Tokyo, Lawrence Berkeley National Lab, and Carnegie Mellon University. Her research focuses on data-driven technologies that can benefit the disability community, with an emphasis on rigorous, user-based experimental methodologies to assess impact. Hernisa is a recipient of a Mina Rees Dissertation Fellowship in the Sciences, an ACM ASSETS best paper finalist and a best paper award, an ACM CHI honorable mention award, and an IEEE WACV best paper award. She has been recognized by the Rising Stars in EECS program of CMU/MIT. Dr. Hernisa Kacorri homepage.
---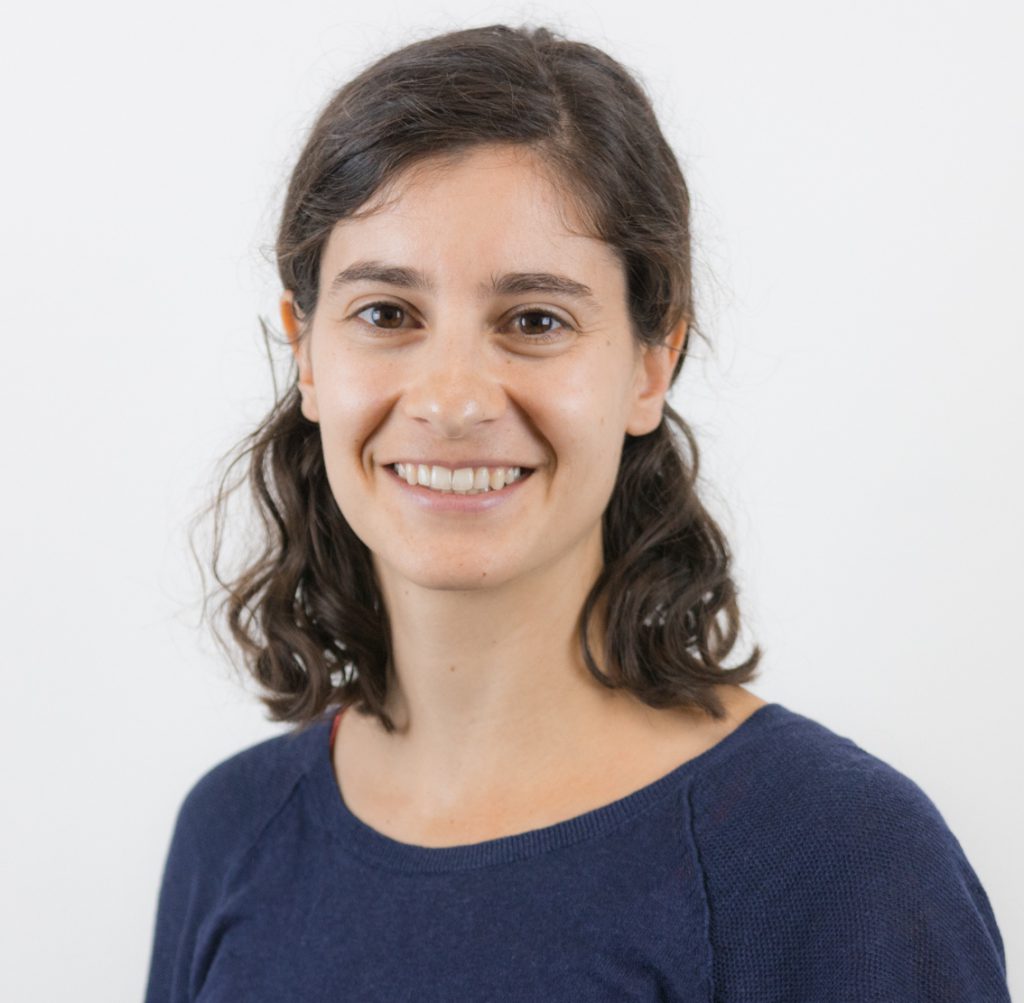 Dr. Amanda Lazar is an assistant professor in the College of Information Studies and an affiliate in the Department of Computer Science at the University of Maryland, College Park. She received her PhD from the University of Washington in the Department of Biomedical Informatics and Medical Education, where she was funded by the National Science Foundation Graduate Research Fellowship and the National Library of Medicine predoctoral fellowship. Her research examines the design of technology for older adults – and in particular, older adults with dementia – to support social interaction and engagement in activities. Her work is supported by the National Institute on Disability, Independent Living, and Rehabilitation Research (NIDILRR) and the National Science Foundation. Dr. Amanda Lazar homepage.
---
Affiliate Faculty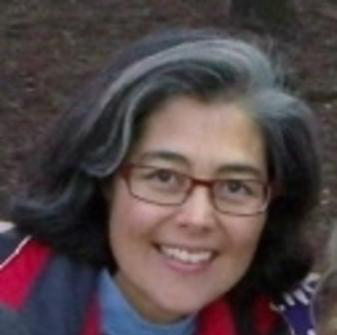 Dr. Elizabeth Bonsignore is an assistant research scientist at the University of Maryland's College of Information Studies ("iSchool") and Human-Computer Interaction Lab (HCIL). Her research focuses on the design of technology-mediated, playful social experiences that promote new media literacies, arts-integrated science learning, and participatory culture. As the Director of KidsTeam, an inter-generational, participatory design team at Maryland's iSchool, her research efforts involve co-design partnerships and meaningful play with youth. Her work aims to empower children, young adults, and their families to harness the everyday funds of knowledge that they already possess to access and achieve higher levels of learning and participation in civic society. She also studies interactive, multimodal narratives, and the roles they play in helping under-represented youth engage in life-long learning. She often works with family members of the youth she co-designs with, to connect with the larger sociocultural ecosystems in which they learn and grow. She has published peer-reviewed conference and journal articles on participatory design, information literacy, and learning sciences-based projects, and served as an Associate Chair for the Association for Computing Machinery's (ACM's) Computer-Human Interaction (CHI), CHI-PLAY, and Interaction design and Children (IDC) conferences since 2016. Dr. Beth Bonsignore homepage.
---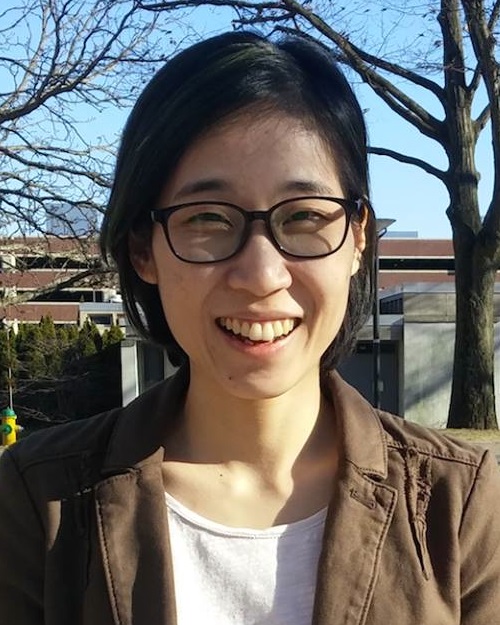 Dr. Eun Kyoung Choe is an Associate Professor and Doctoral Program Director in the College of Information Studies at the University of Maryland, College Park. Her research bridges the fields of Human-Computer Interaction (HCI), Health Informatics, and Ubiquitous Computing. With an overarching goal of empowering individuals, her research centers on examining major challenges people face in leveraging personal data, such as personal data collection and exploration. More recently, she has been exploring multimodal interaction as a means to collect rich personal data, promote reflection, and help people dive into their data. Her work has been funded by the National Science Foundation, National Institutes of Health, and Microsoft Research. She has been serving on the editorial boards of PACM IMWUT and Foundations and Trends in Human-Computer Interaction. She received her Ph.D. in Information Science from the University of Washington. Dr. Eun Kyoung Choe homepage.
---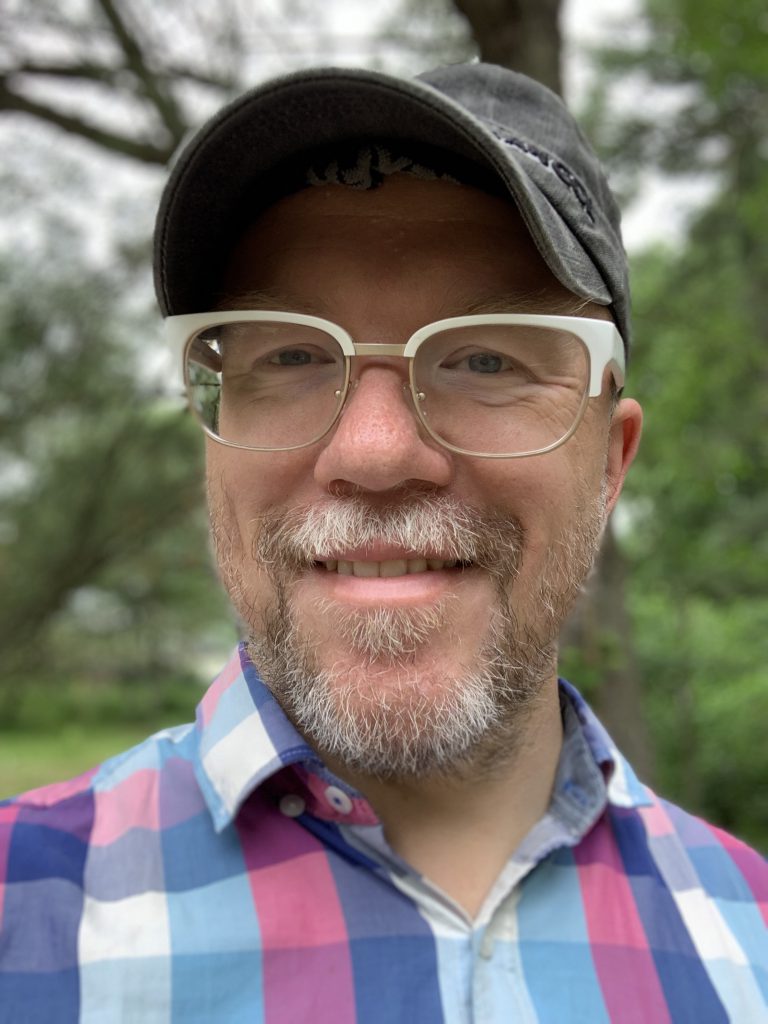 Dr. Niklas Elmqvist is a full professor in the iSchool (College of Information Studies) at University of Maryland, College Park. He received his Ph.D. in computer science in 2006 from Chalmers University in Gothenburg, Sweden. Since 2016, he is the director of the Human-Computer Interaction Laboratory (HCIL) at University of Maryland, one of the oldest and most well-known HCI research labs in the country. His research area is information visualization, human-computer interaction, and visual analytics. His research has been funded by both federal agencies such as NSF, NIH, and DHS as well as by companies such as Google, NVIDIA, and Microsoft. He is also the recipient of the Purdue Student Government Graduate Mentoring Award (2014), the Ruth and Joel Spira Outstanding Teacher Award (2012), and the Purdue ECE Chicago Alumni New Faculty award (2010). He was elevated to the rank of Distinguished Scientist of the ACM in 2018, one of only 40 people receiving this recognition that year. Dr. Niklas Elmqvist homepage.
---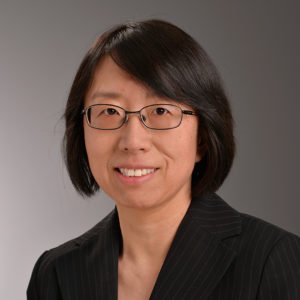 Dr. Jinjuan Heidi Feng, a visiting professor at the iSchool who is working directly with the Trace Center, is a professor in the Computer and Information Sciences Department  at Towson University. She received a Ph. D. in Information Sciences from UMBC in 2005. She conducts research in the area of Human-Computer Interaction, Accessible Computing and Health-informatics. She works with national and local communities to improve the quality of life of people with disabilities through information technology. Her current research projects focus on assistive technologies for people with cognitive disabilities, mobile applications for healthcare related services, and accessible security techniques for individuals with visual or cognitive disabilities. Dr. Feng has served as the program co-chair for the 23rd International ACM SIGACCESS Conference on Computers and Accessibility (ASSETS21) and the general chair for ASSETS16.  She is associate editor for the International Journal of Human-Computer Studies and the ACM Transactions on Accessible Computing. As the Director of the School of Emerging Technologies at Towson University from 2015 to 2021, she promoted interdisciplinary research and curriculum development through collaboration both within and beyond Towson University.
---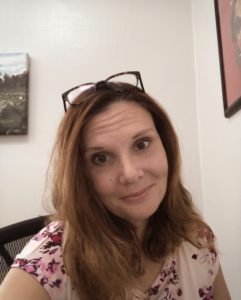 Dr. Ursula Gorham is a Senior Lecturer and the Director of the Master of Library and Information Science program in the College of Information Studies at the University of Maryland, College Park. She is admitted to practice law in Maryland; her research and teaching reflect her interest in legal and policy issues related to information access. Her research has appeared in Government Information Quarterly and Law Library Journal, among other venues, and her fourth book – Understanding Human Information Behavior: When, How, and Why People Interact with Information (written with Beth St Jean and Elizabeth Bonsignore) was recently published in April 2021. Dr. Ursula Gorham homepage
---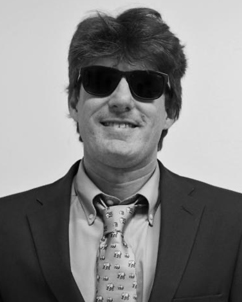 Dr. Paul T. Jaeger is a Professor of the College of Information Studies at the University of Maryland. He studies the impacts of law and policy on information access and accessibility, with a focus on human rights and civil rights. He is the author of more than 190 journal articles and book chapters, as well as twenty books. His research has been funded by the Institute of Museum & Library Services, the National Science Foundation, the American Library Association, the Smithsonian Institute, and the Bill & Melinda Gates Foundation, among others. He is Co-Editor of Library Quarterly and the Editor of Advances in Librarianship. He is the founder of the Conference on Inclusion and Diversity in Library and Information Science (CIDLIS) and co-founder of the Disability Summit. In 2014, he received the Library Journal/ALISE Excellence in Teaching Award. A 2019 study published in Public Library Quarterly named him one of the two most influential scholars of public library research in the past 35 years (it was a tie). His most recent books are Foundations of Information Policy and the forthcoming Foundations of Information Literacy. Dr. Paul Jaeger homepage.
---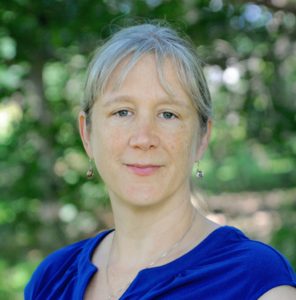 Dr. Rachael Bradley Montgomery is a digital accessibility specialist at the Library of Congress and an adjunct lecturer at University of Maryland's College of Information Studies (iSchool). She co-chairs the W3C Accessibility Guidelines Working Group and was previously a co-facilitator of the Cognitive and Learning Disabilities taskforce. She is the executive director of Accessible Community, a charity that helps communities and small organizations become more inclusive of people with disabilities. Her research centers on the intersection of usability and accessibility and crowdsourcing accessibility solutions. Rachael has a PhD from University of Maryland, College Park and an MS from University of Illinois, Urbana-Champaign.
---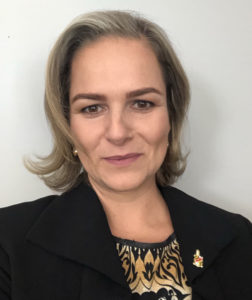 Dr. Ana Palla is a Senior IT Accessibility and UX Specialist at the Division of Information Technology at the University of Maryland. She leads the university's IT Accessibility efforts. This includes overseeing implementation of UMD's three-year IT Accessibility Plan, the UMD web accessibility policy, and many services and guidelines for accessible on-campus media production, accessible e-learning tools, and procurement of accessible technology. She is a lecturer in the School of Public Health and a co-chair for the UMD President's Commission on Disability Issues. In recognition of her extraordinary work and relentless commitment to accessibility, equity and inclusion on our Campus, in 2020 she was the recipient of the University of Maryland President's Distinguished Service Award. She is engaged in international initiatives related to disability rights and empowering individuals with disabilities. In Brazil, she has completed extensive work on inclusion of students with disabilities in educational settings and led a "Sports for All" project funded by USAID.
---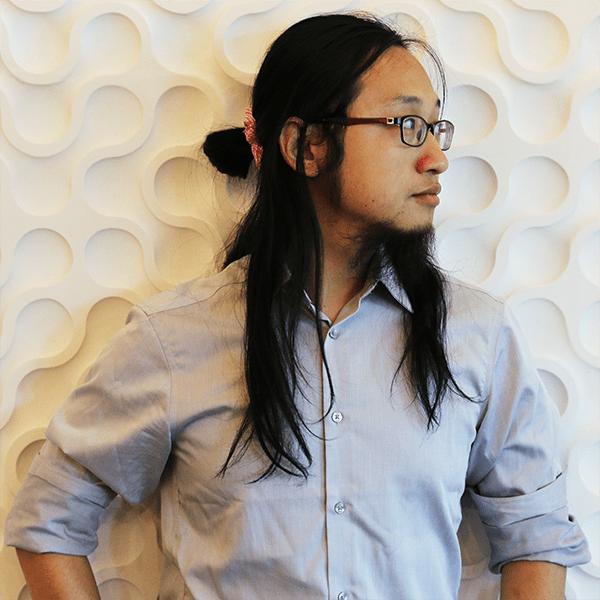 Huaishu Peng is an assistant professor in the computer science department at the University of Maryland, College Park, and directs the Small Artifacts Lab. He aims to advance interactive technologies by designing, prototyping, and evaluating novel artifacts that are personal, hands-on, and often small when it comes to their form factors. He is interested in the methods of building these personal artifacts (through design and interactive fabrication), the scenarios of using them (in mixed reality), and the users who can benefit from them (with assistive and enabling technology). His work has been published in CHI, UIST, and SIGGRAPH, and he won the Best Paper Award. His work has also been featured in media outlets such as Wired, MIT Technology Review, Techcrunch, and Gizmodo.
---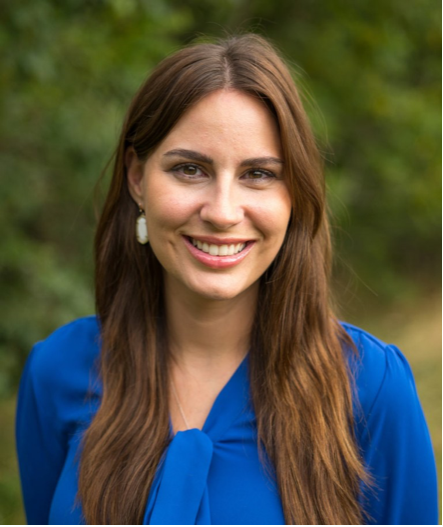 Dr. Galina Reitz is a Senior Lecturer at the iSchool and the Faculty Program Director for the Bachelor of Science of Information Science at Shady Grove. Dr. Reitz joined the iSchool after 12 years as a faculty member and administrator at UMBC. Through her work in the School of Aging Studies at UMBC, she spent over a decade working with elders in various capacities, including education, research, and supporting companies in developing technologies to support the quality of life for older persons. Her background, expertise, and experience are at the intersection of human-centered technology, aging and gerontology, and voice assistive technology. As a clinical faculty, she led teams of undergraduate and graduate research assistants, led master's thesis, and has been particularly supportive in including individuals from minority groups in her research. Dr. Reitz's expertise in the area of aging services includes working with elders who are independently living, those who need a higher level of care, and those that have various degrees of cognitive impairment. Some of her projects include being part of the team that developed one of the first senior emergency rooms in the country, bringing culture change in elder care to organizations, and a focus on person-centered, strengths-based care in nursing homes. Dr. Reitz has extensive experience in working with elder care institutions on projects to improve elder well-being and overall quality of life, with a focus on engagement technologies and has been supported by NSF in developing a robust solution that supports elders in negotiating online safeguards with their care partners, in order to utilize online services longer in their homes. Dr. Galina Reitz homepage.
---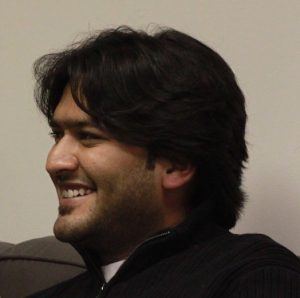 Dr. Abhinav Shrivastava is assistant professor of computer science at University of Maryland with a joint appointment in the Institute of Advanced Computer Studies (UMIACS). Before that, he was a visiting research scientist at Google AI. He completed his PhD in robotics from Carnegie Mellon University in 2017, where he was a Microsoft Research Fellow. He regularly serves as an area chair for CVPR, ECCV, ICCV, and AAAI. His research is supported by DARPA, IARPA, and gifts from Honda Research, Facebook AI, and Adobe Research; and he is part of the UMD team for DARPA MediFor/SemaFor/GARD/SAIL-ON (lead) and IARPA DIVA. His research focuses on a wide variety of artificial intelligence topics, including computer vision, machine learning, graphics, and robotics. His research has been widely covered by international press, such as CNN, BBC, Forbes, and the Associated Press; and one of his projects, NEIL, was awarded the top-10 ideas in 2013 by CNN. Dr. Abhinav Shrivastava homepage.
---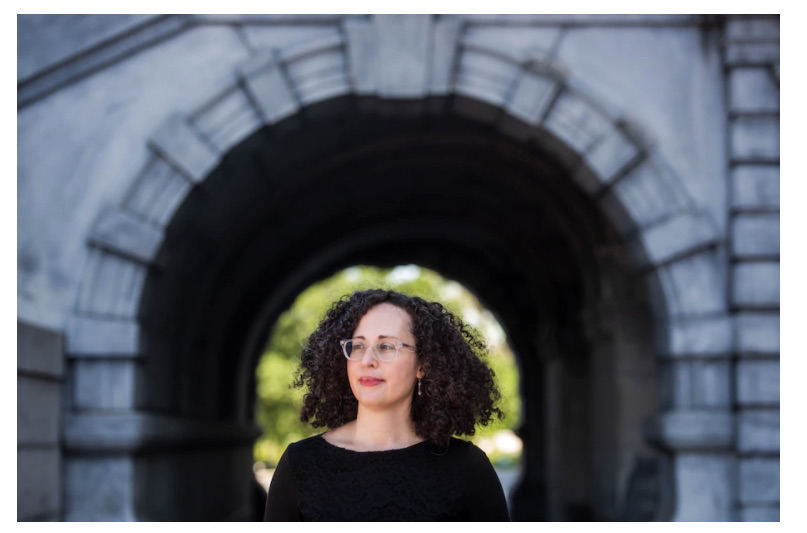 Victoria Van Hyning is an Assistant Professor of Library Innovation at the University of Maryland College of Information Studies (iSchool) at College Park. She joined the iSchool in 2020. Before this she served as a Senior Innovation Specialist to co-design and run the crowdsourcing transcription project By the People at the Library of Congress in Washington, D.C. from 2018 to 2020. From 2014 to 2018 she served as the Humanities PI of the academic crowdsourcing platform Zooniverse.org, based at Oxford University. She won a three-year early career grant from the Institute of Museum and Library Services in 2022 to investigate the accessibility of transcriptions produced through cultural heritage crowdsourcing projects like those deployed on Zooniverse and other platforms. Crowdsourced Data: Accuracy, Accessibility, Authority (CDAAA) is a mixed-methods study investigating the sociotechnical barriers that institutional and community-based Libraries, Archives and Museums (LAMs) face in making their crowdsourcing transcription data accessible to a broad public, with a focus on people who are print-disabled and utilize screen readers to access digital LAM discovery systems and data repositories.
Her teaching and research focuses on marginalized people in many different times and places, including religious minorities, women, Black artists and activists, people who are print-disabled, and people who are incarcerated or detained. As a founding member of the Center for Archival Futures (CAFe) and the Recovering and Reusing Archival Data (RRAD Lab) at UMD, she harnesses cultural heritage crowdsourcing and community engagement methods to ensure that diverse voices have a place in the historical record. Dr. Victoria Van Hyning homepage.
---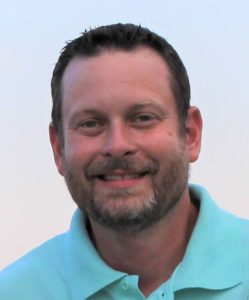 Brian Wentz, D.Sc., PMP, is a Visiting Professor at the iSchool, working directly with the Trace Center. He is also a Professor of MIS at the Shippensburg University of Pennsylvania, where he is on the steering committee for the Institute for Social Inclusion and the Disability Studies minor. For more than 15 years, he has been involved in a variety of projects related to Web accessibility and usability for people with disabilities. His research expertise focuses on HCI, accessibility, usability, and their intersection with public policy and law. Examples of his work include exploring the legal framework for accessible research publications, investigating conformance to standards related to interface design for people of all abilities, investigating the societal impact of inaccessible web sites and unequal accommodations, and finding ways to increase employment opportunities through accessible technology. The Pennsylvania Council of the Blind awarded him the 2013 Honorary Service Award. He is on the Editorial board for the journal Universal Access in the Information Society and is also the Research Advisor for My Blind Spot in New York City. His most recent publication, "A Socio-legal Framework for Improving the Accessibility of Research Articles for People with Disabilities" can be found in the Journal of Business and Technology Law. Dr. Brian Wentz homepage.
---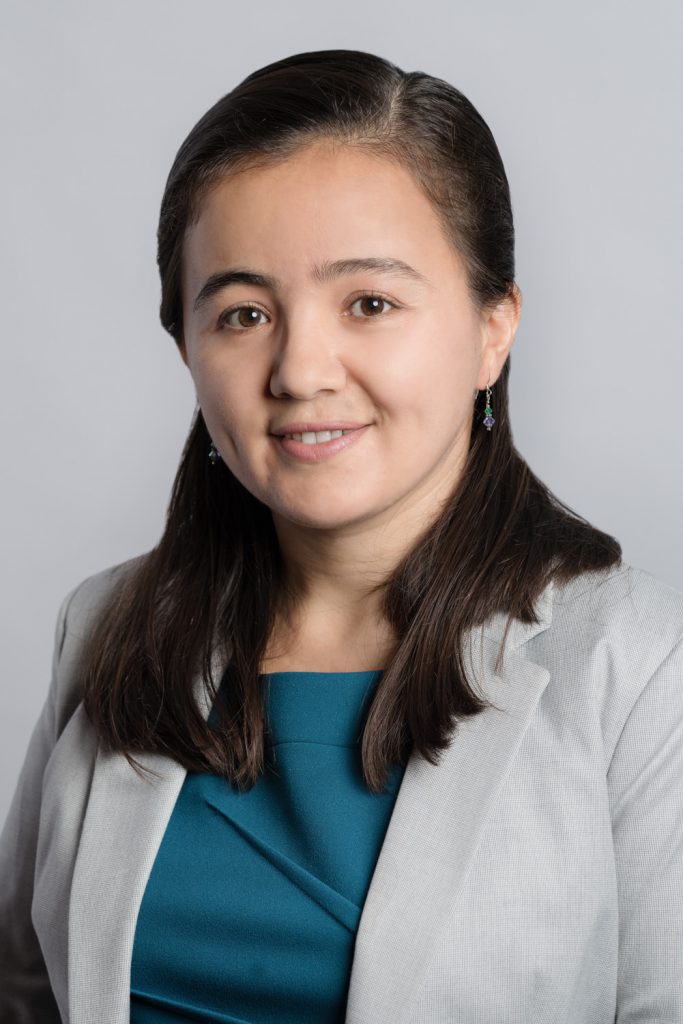 Dr. Gulnoza Yakubova is Assistant Professor in Special Education in the College of Education at the University of Maryland, College Park. Dr. Yakubova's overarching research interest focuses on examining technology-based interventions to teach students with autism spectrum disorder (ASD) the skills they need to have a successful life after school. Within her work, she uses technology with a primary focus on: (1) increasing functional independence of students with ASD and (2) supporting access to learning academic content, with a focus on mathematics skills for students with ASD who traditionally have received functional skills curriculum. Dr. Gulnoza Yakubova homepage.
---
Graduate Students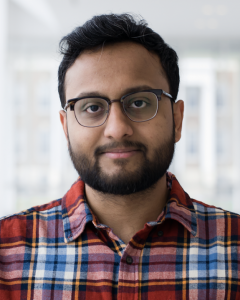 Utkarsh Dwivedi (PhD, iSchool)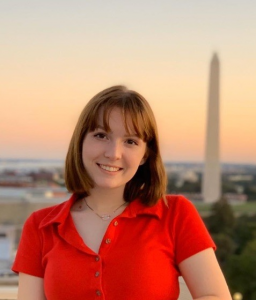 Meagan Griffith (HCIM, iSchool)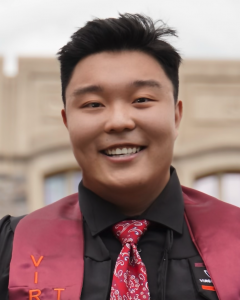 Ruipu Hu (PhD. iSchool)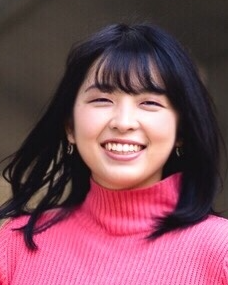 Rie Kamikubo (PhD, iSchool)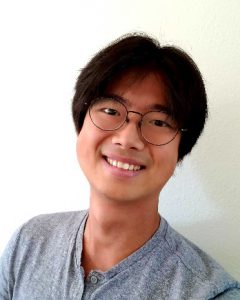 Jong Ho Lee (PhD, iSchool)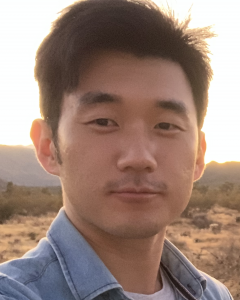 Kyungjun Lee (PhD, CS)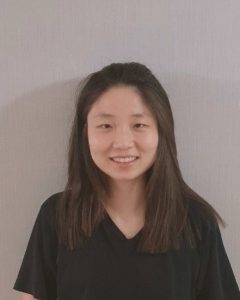 Kyungyeon Lee (PhD, CS)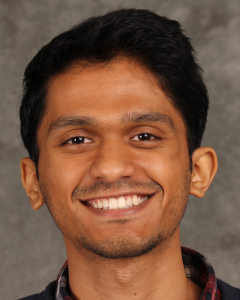 Hanuma Teja Maddali (PhD, CS)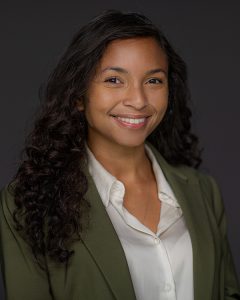 Crystal Marte (HCIM, iSchool)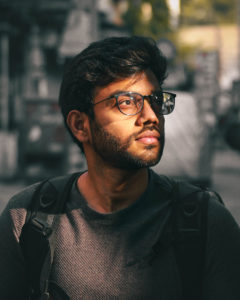 Sparsh Paliwal (HCIM, iSchool)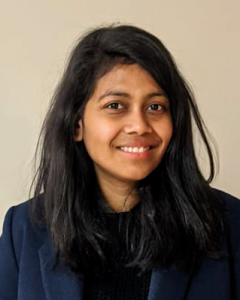 Alisha Pradhan (PhD, iSchool)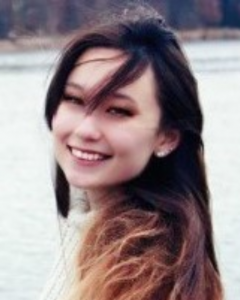 Amelia Short (HCIM, iSchool)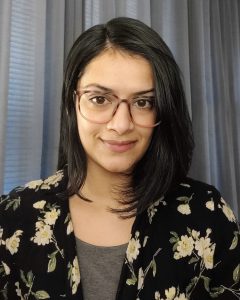 Pooja Upadhyay (PhD, iSchool)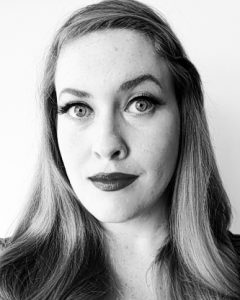 Rachel Wood (PhD, iSchool)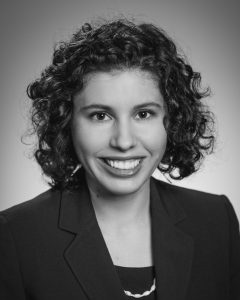 Lidiya Zyskina (HCIM, iSchool)
---
---
Staff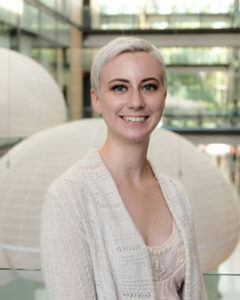 Maura Matvey, Business Manager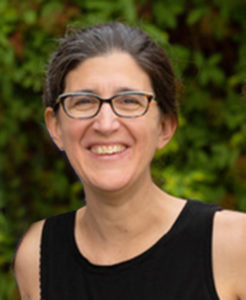 Liz Zogby, Outreach Coordinator