News
UMD's Dr. Amanda Lazar Seeks Tech Solutions to Allow People with Dementia to Maintain Autonomy
December 12th, 2019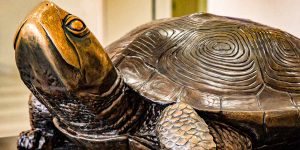 In the U.S., the right to make decisions for ourselves is something that most people aren't easily prepared to give up. However, when people lose physical or mental functions due to age or circumstance, they can be forced to give up autonomy if they are seen as no longer able to make their own decisions regarding treatment or even personal interactions. People with dementia, for instance, are notoriously left out of the conversation about their own healthcare decisions.
UMD College of Information Studies assistant professor Dr. Amanda Lazar is exploring how information technology can enable people with dementia to remain involved in decision making and to age in their own homes. "We're moving towards person-centered or patient-centered care where the patient's perspective is seen as important to the decisions that are made," said Lazar. The first step to understanding how to increase people with dementia's autonomy is to engage people with dementia in identifying the challenges and finding solutions.
Lazar traveled to the United Kingdom in 2018 to work with researchers on the Dementia Diaries project, which allows people with dementia to document their day-to-day lives through recorded audio diaries that are posted as stories online. The "project's intent is to capture real and raw voices of people with dementia as a way to influence and change understandings," said Lazar. Through her time on this project, Lazar became aware of the great need for accessible systems for people with dementia to share their experiences and opinions where someone is actually listening and implementing their feedback. Lazar received the Best Paper Honorable Mention award for this research at the 2019 Computer-Supported Cooperative Work and Social Computing (CSCW) conference in Austin, TX.
Lazar and PhD student Emma Dixon are also interviewing practitioners, caregivers, and people with dementia to audit how much available technologies are actually being used by people with dementia, the barriers to long-term use of these technologies, and the technology needs of people with dementia.
And, through another project, Lazar and PhD student Alisha Pradhan are taking a deep dive into technologies specific to aging-in-home for people with dementia – where the adoption of these technologies is low. The team is aiming to identify people with dementia's underlying perceptions related to adoption and abandonment of technologies. Currently, they are conducting a series of intergenerational design workshops including people with dementia and younger adults, together envisioning smart home technologies in the context of cohousing.
Findings across Lazar's projects will inform the design of new information technologies and redesign of existing technologies, led by Lazar, as well as toolkits for technology design for others that better support the engagement of people with dementia in meaningful activities and decision making.
Lazar approaches information gathering and technology design from a human-rights-based perspective, engaging people with dementia as partners and co-designers throughout the process—empowering them to design and create their own supportive technologies. To follow Lazar's work, visit her website at https://amandalazar.net/Research.html.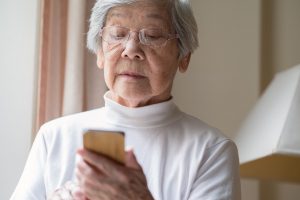 ---
This article was originally posted to the iSchool website. Find the original article here.