News
New History of the Trace Center Released: "Technology and Disability: 50 Years of Trace R&D Center Contributions and Lessons Learned"
January 24th, 2023
The new book from Springer recounts Trace's 50-year history, its enduring contributions to the field, and the lessons learned along the way. According to reviewers, Trace is "a tour de force," "a catalyst for a global movement" and "an indispensable engine propelling accessibility forward for people with disabilities." 
The story of the Trace R&D Center begins with a benevolent deception. In 1971, Gregg Vanderheiden, an electrical engineering undergraduate at the University of Wisconsin, was tricked into accompanying a classmate to a nearby school where they met a young student. The boy, named Lydell, had cerebral palsy, was non-speaking, and relied on a rudimentary wooden communication board to communicate and do school/homework. The two undergraduates gathered more students from a variety of academic departments and set out to find a technology-based solution to provide Lydell with an independent way to communicate and write. 
This informal group that came together to create a solution for one child quickly grew  and evolved into the Trace Research and Development Center.  This first project marked the beginning of an unexpected and serendipitous path for Vanderheiden, hundreds of Trace colleagues and collaborators, and the field of accessibility.
Fifty years later, Dr. Vanderheiden, professor in the College of Information Studies at the University of Maryland, recounts Trace's origin story at the beginning of the new book Technology and Disability: 50 Years of Trace R&D Center Contributions and Lessons Learned (Springer, 2023). (Available in print or ebook format from Springer or for Kindle on Amazon.) The book is co-authored by the Trace Center's current core faculty since its 2016 move to the University of Maryland College of Information Studies: Professor Jonathan Lazar, Assistant Professor Hernisa Kacorri, Assistant Professor Amanda Lazar (no relation to Jonathan), Assistant Research Scientist J. Bern Jordan, and Professor Gregg Vanderheiden, the Trace Center Director Emeritus. The book is a chronological journey through the Center's remarkable achievements, peppered with compelling anecdotes and lessons learned from a half-century of pioneering work at the intersection of technology and disability. 
After its beginnings in augmentative communication, the Trace Center's history tracks five decades of developments in personal computing, digital technologies, and the Internet—through the lens of disability. As Peter Korn, director of accessibility at Amazon Lab126, notes: "It is no exaggeration that virtually every accessibility feature, in virtually every computer, phone, tablet, kiosk, and voice assistant, is a direct descendent of the Trace Center's own work, and the work of the people they have so effectively influenced." Over the years Trace has worked with industry and disability advocates and organizations to bridge the divides between engineers and consumers and ensure that software, hardware, electronic consumer products, websites, telecommunication devices, kiosks, and information-transaction machines are accessible to all. 
Judy Brewer, director of the Web Accessibility Initiative at the World Wide Web Consortium, calls this chronicle of Trace's contributions to the field "a gift to the community of engineers, advocates, and policymakers." Vanderheiden's stories of entering the top-secret inner sanctum of Apple and the early days of Microsoft capture the excitement of engineers feverishly working to change the world, and their growing awareness that the needs of people with disabilities should be part of the technologies they were designing.
David Capozzi, executive director of the U.S. Access Board from 2008 to 2020, describes the unique role that the Trace Center has played and its ability to anticipate the future:
For 50 years, the Trace Center has presented a forward-looking vision. They worked on the conceptual underpinnings of current issues, filled in the practical gaps that were needed, and painted a picture of the future. Over 20 years ago, Gregg came into a meeting with a piece of cardboard, unfolded it, and said this will be the next communication device—it will be a computer, a camera, and a telephone and will fit into your pocket—it seemed impossible then—but today we'd be lost without our smartphones. He was already thinking about how to make it accessible.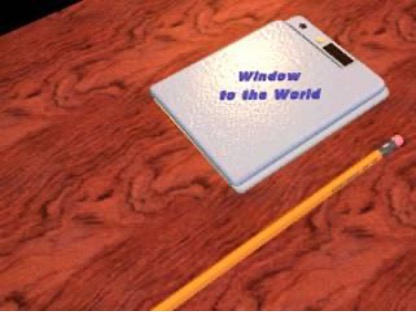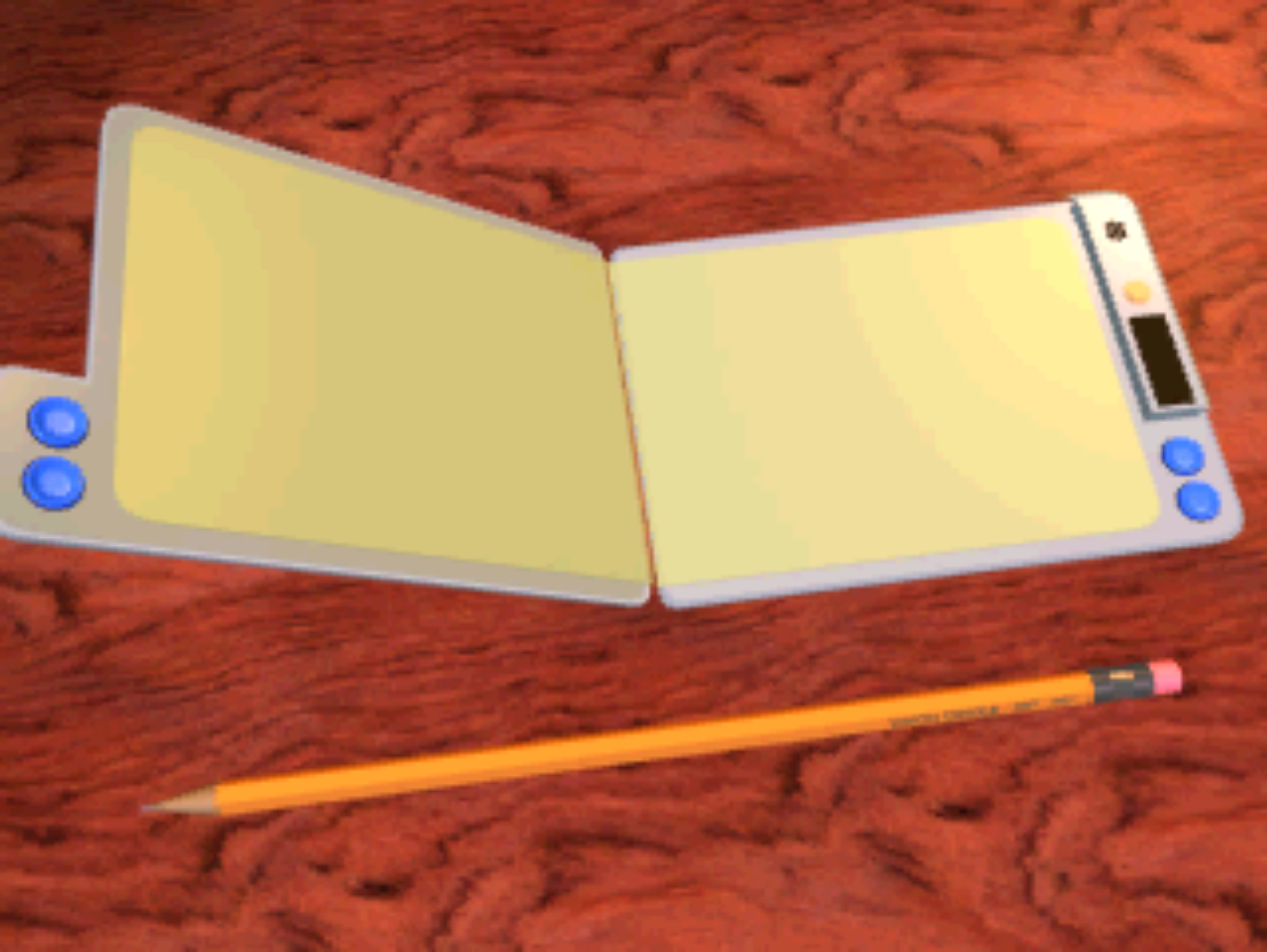 Trace Center's "Window to the World" prediction of future telecom and mobile computing made in 1998.
The success and impact of the Trace Center, as noted in the Acknowledgments, is the result of the efforts of hundreds of students, faculty, and staff over the years, as well as colleagues, partners in the field, companies, government agencies and other funders, organizations that provided support and expertise, and, of course, people with disabilities, their families, and the professionals who support them. Reflecting on the lessons learned in the first five decades of the Trace Center, founder Gregg Vanderheiden notes, "Success comes from interdisciplinary and diverse groups that bring different skills and backgrounds to the table….  and from successive failures and not giving up til you get it right."
In the 50 years of the Trace Center, people united around a common mission, given enough space to try and fail, have moved accessibility from the focus of a small student group to the forefront of technology design and development. Today, Trace research is focused on inclusive artificial intelligence, accessibility standards for the interfaces of the future, and born-accessible technologies for people with disabilities including cognitive disabilities and dementia and those with low digital affinity. It is this past and this future, portrayed compellingly in Technology and Disability: 50 Years of Trace R&D Center Contributions and Lessons Learned, that led Internet pioneer Vint Cerf to extol: "You cannot read this book without feeling optimism for the future and gratitude for the past."